A network license is automatically supplied as an option for order quantity of 3 or more users.

1. Installing the Network License Installer
STEP 1
Save $users.exe, to a known and memorable location. $ = number of licenses bought (in the case of a Global License this will say 'Unlimited').


STEP 2
Click on $users.exe to start the installation process


STEP 3
Follow the installation prompts until the NetLic Installer is installed.


The installation process puts a NetLic shortcut on the desktop and in the Programs 'Start' menu.

2. Using the Network License Installer
STEP 1
Manually create a folder on the network that has read access for all Pipedata-Pro users. This is where the license will be installed.


STEP 2
Run the network license installer, enter your registration information and location of the network license and select 'Proceed'.


STEP 3
Receive message 'Network license successfully installed at ...


STEP 4
Confirm three files created in the network folder: LIC80.SET, NETLIC80SVR.SET and USER80.SET.

3. Linking Pipedata-Pro to the Network License
STEP 1
Install Pipedata-Pro as for stand-alone installation but without registering it.


STEP 2
Run Pipedata-Pro and select 'Connect to Network License' at the start-up form


STEP 3
Enter path to network license folder. Pipedata-Pro will open using the network license.


STEP 4
Repeat the above three steps for all computers using the network license.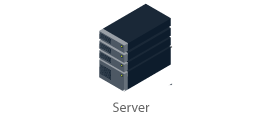 Network License Installation
Network license installed on the server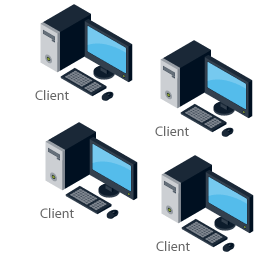 Each client uses the network license on the server. This allows concurrent use up to the number of licenses bought from any number of computers.