VERSION HISTORY
Version 14.1.07, July 2023
ASME ball valve weights are now based two and three piece bolted valves previously they were based on fully welded style valves. This has increased the displayed weight however the bolted valves are considered to be nearer to the prevailing norm.
Version 14.1.06, March 2023
Bug fix at small strainers
Version 14.1.05, October 2022
Socket-Welding and Threaded Valve weights, were reviewed and adjusted.
Version 14.1.04, April 2022
New Pipedata-Pro logo
Icons added to dropdown selector lists
Safe Span display updated
Butt-Welding gate valve display updated
Header toolbar select items made more consistent
Settings now available from the footer toolbar
Version 14.0.13, January 2022
Bug fix at B16.5 Lapped Flange
Ease of use Improvements at Din Flanges and Strainers
New style 'Check for Update' icon
Version 14.0.12, December 2021
New style version number
Active Size, Class, Face, and Schedule, etc. are now where possible retained within each component group
Ease of use improvement at Buttwelding Cap
B16.5 Straight Hub Welding Flange: RTJ option added and more dimensional and weight information added
Tweak for Windows 11
New style installer
Version 14.0.00.11, August 2021
Orifice Flanges: ASME B16.36-2020 (Replaced ASME B16.36-2015)
Pipe Flanges: ASME B16.5-2020 (Replaced ASME B16.5-2017)
Line Blanks: ASME B16.48-2020 (Replaced ASME B16.48-2015)
Small adjustments to weights and bolt lengths at B16.47 Series 'A' 150# flanges
Version 14.0.00.8, November 2020
Optimization for upcoming Windows 10 Releases
Small corrections and bug fixes
Version 14.0.00.7, August 2020
Security system simplified and other improvements
Version 14.0.00.6, August 2020
Auto Update removed as generally not prefered by users.
Adjustment to weights at (DIN) EN 1092-1 Flanges.
Small adjustments to lever and gear operator dimensions at flanged ball valves
Version 14.0.00.5, July 2020
Globe, Ball and Swing Checks to dimensional spec ASME B16.10. The weights of these valves are now based entirely on Schlumberger/Cameron valves resulting in small adjustments to the published weights.
Version 14.0.00.4, May 2020
New single license key activation
New style 'About form', with more information.
Version 12.2.09.34, April 2020
B16.11 threaded fittings, weights reviewed and adjusted
BS 10 Table 'D' Flanges, bolt hole diameters now specified as bolt size plus 1/8" (3mm) throughout
At US Customary Units, ½" 150# B16.5 flange, cumulative overall length corrected
Version 12.2.09.32, April 2019
1.5 inch NPS pipe fraction inch OD corrected
DIN Flange (EN1092-1) DN65 PN16 hole qty option revised from 4 to 8
DIN DN700 PN10 thickness now 38mm at blind flange
Imperial database re-attached at Socket-Welding Valves
Version 12.2.09.25, July 2019
Bug fix, Buttwelding Cap with imperial settings
Bug fix, 45deg Threaded Elbow, size wasn't updating in top menu
Socket-Welding Half Coupling Wall Thickness amended
Metallic Gaskets Specification text changed from B16.21 to B16.20
Specification year numbers updated
Main icons reverted
Version 12.2.09.24, April 2019
Menu at safe spans and flexibility made consistent
Printing issue on some device/OS combinations fixed
Gear operation now uniform at flanged and butt welding end - gate, globe and ball valves, a gear operator is provided at these sizes and above:
ASME Class 150# = 14" (DN350)
ASME Class 300# = 10" (DN250)
ASME Class 600# = 10" (DN250)
ASME Class 900# = 10" (DN250)
ASME Class 1500# = 8" (DN200)
ASME Class 2500# = 6" (DN150)
Where gear operation is shown its weight is included in the displayed valve weight.
Version 12.2.08.09, March 2018
Range extended at Swage and Pipe Nipples
Version 12.2.07.67, January 2018
Process Area Spans added
Pipe by Wall Thickness, matching Schedules added
Version 12.2.06.32, November 2017
Stud-bolt lengths now shown at 'Line Blanks and Spacers' included for flat face, raised face, male and female ring type joints. For figure 8 line blank and paddle blanks and spacers.
Dimension annotation at Din and British standard flanges revised to be same format as for ASME flanges for consistency
Version 12.2.00.00, July 2017
Quicker installer with auto-uninstall/install
Retains license and settings
Version 12.1, April 2017
Forward/Back Navigation between previously selected components
New logo and upgraded Icons
Component search feature
'Quick Print' facility
Version 12.0, January 2017,
New Look and Feel
Simple Menu Structure
Structural steel section dropped
Optimizations, tweaks and debugs
Version 11.0, October 2016
ASME Pipe Size Range Extended , now to 80" by wall thickness
Optimizations, tweaks and debugs
Version 10.0, September 2014
MS Windows 10 compatibility enabled
B16.5 - Pipe Flanges Validate to ASME B16.5 2013
B16.9 - Butt welded Fittings Validated to ASME B16.9 2012
B16.10 - Face-to-Face of Valves Validated to ASME B16.10 2009
B16.11 - Forged Fittings Socket-Welding and Threaded Validated to ASME 2011
B16.20 - Metallic Gaskets for Pipe Flanges Validated to ASME B16.20 2012
B16.21 - Non-metallic Flat Gaskets for Pipe Flanges Validated to ASME B16.21 2011
B16.36 - Orifice Flanges Validated to ASME B16.36 2009
B16.47 - Large Diameter Steel Flanges Validated to ASME B16.47 2011
B36.10M - Carbon Steel Pipe Validated to ASME B16.36.10M 2004/R2010
B36.19M - Stainless Steel Pipe Validated to ASME B16.36.19M 2004/R2010
Version 9.3
Corrosion and Insulation Combo's now include imperial settings
Stud bolt weights validated to latest vendor information
Metric pipe sizes at strainers functionality added
Version 9.2
Enhanced Safe Span Calculator.
Data for socketwelded and threaded small bore ball valves now included
Stud bolt lengths at large bore ASME B16.7 flanges now rounded to nearest quarter inch.
General tweaks and debugs.
Version 9.1
Corrosion Allowance and Manufacturing Tolerances now customisable.
On calculating the wall thickness the nearest schedule is found and displayed.
Version 9.0
Legacy dimensions added.
Strainers added.
General updates.
Version 8.5
General tweaks and debugs.
Version 8.4
B16.20 BX RTJs range extended from BX-160 to BX-303.
Dimensional data added for RTJ at B16.47 Series 'A' Flanges.
Reducing Flanges validated to latest ASME standard.
Orifice Flanges validated to latest ASME standard.
B16-20/21 Gaskets validated to latest ASME standard.
Version 8.3
Microsoft® Windows 8 Validated and Certified.
When switching between forms the active properties are now retained.
Version 8.2
Large Diameter Steel Flanges have been validated to the latest ASME specifications.
Valve Weights aligned with the latest manufactured weights.
Butt-Welded Fittings have been validated to the latest ASME specifications.
No Splash Screen - Quicker Opening.
Bore and Pipe Wall Thickness added to ASME B16.5 flanges.
Version 8.1
General intermediate update, - numerous ease of use improvements.
New network license system, - works seamlessly under Vista and Windows 7 as well as XP and earlier.
Always on top feature default setting is now set to 'off'.
PipeData-PRO Travelman USB enabled.
Version 8.0
Fully validated to latest issue of ANSI B16.5.
Easy to use pipe diameter calculator.
Easy to use pipe wall thickness calculator.
Easy to use flange pressure/temperature calculator.
Version 7.5
Better printing.
Feeback, Adweights and Corportate Partner links added.
Converter now points online (if you are offline it reverts to embedded Converter).
The size ranges at 'Pipe Spacing' have been increased.
Version 7.3
Always On Top feature added.
Schedule thickness added at ASME B16.5 flanges.
ASME B16.48 blinds and spacers added.
The size range of ASME B16.47 flanges size range increased.
Ball valve weights are now calculated within the software.
US Gallons added to Converter.
At 'customise insulation thicknesses' the defaults are now restorable.
Version 7.2
Full class range of ASME B16.47 Series 'B' flanges added and Series 'B' blind flange added.
Relief Valve nominal sizes and weights have been added for layout and weight.
UK parallel flange, rolled steel channels added.
The latest ANSI dimensions for swing check flanged valves face to face.
Advice on when 900#/1500# flange listings are the same.
MSS and API 605 gaskets renamed to ASME B16.47 Series A and B respectively.
Data folder structure re-organised and now in dxf and csv format.
Version 7.1
ANSI Reducing Flanges dimensional data and weight added.
- and when to use a drilled or tapped blind instead.
Weldoflange, Elboflange, Latroflange and Nipoflange dimensional data added.
ANSI Compact flanges, dimensional data and weight added.
Custom insulation thicknesses at safe gaps and safe spans.
Fahrenheit option at pipe flexibility calculations.
Advice on specifying Class 800# and 1500# SW/THD valves.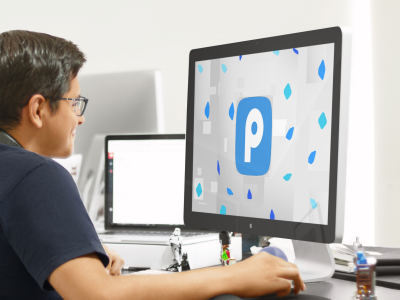 Pipedata-Pro 14.1, new logo!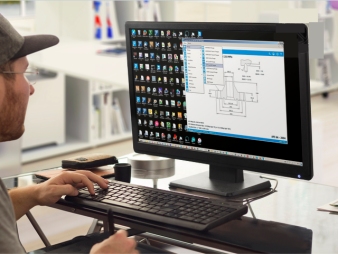 "When I began piping, I messed around with several different ways to find piping details, downloading, copying paper tables, slides, vendor books. They drove me crazy. Then I found Pipedata-Pro it had everything I needed!"

Alex Wilkinson, ConocoPhillips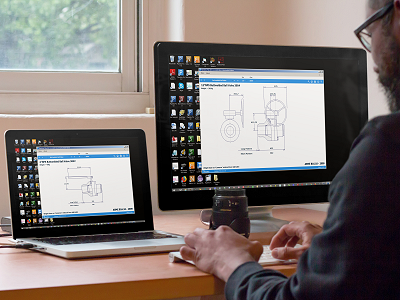 Auto Gear Operator selection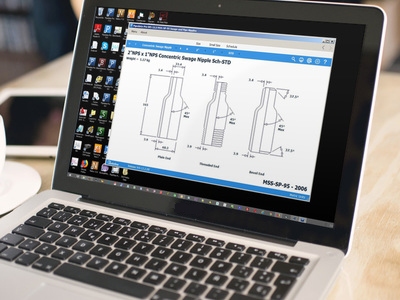 Extended range at Swage and Pipe Nipples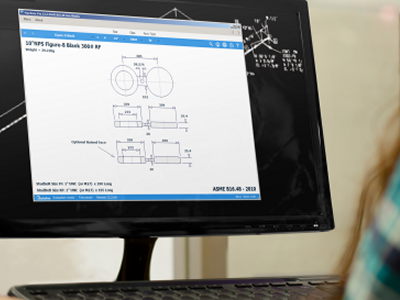 Bolt Lengths at Line Blanks and Spacers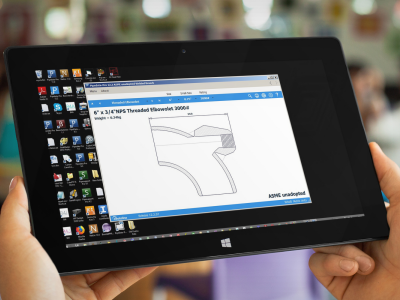 Version 12 Re-coded and New Look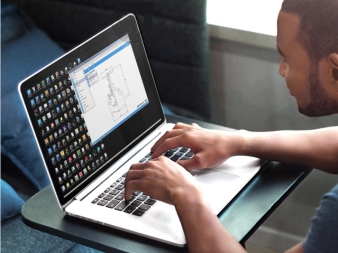 Pipedata-Pro the designers edge